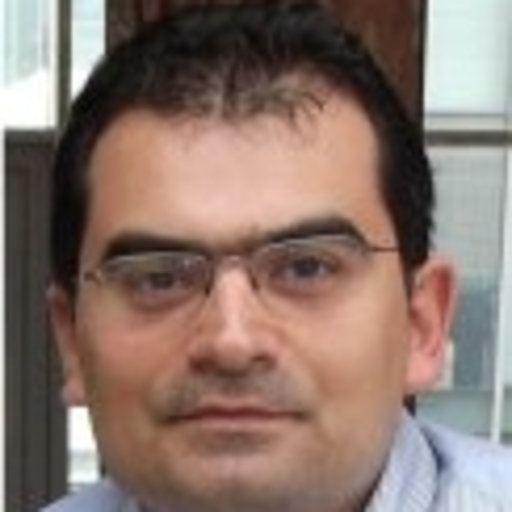 Professor of Food Chemistry,
National Kapodistrian University of Athens
☎ +30 210 7274160 (office)
Career
- Academic education - Degrees -
2000: B.Sc. in Chemistry, University of Ioannina, Greece
2001: M.Sc. in Food Science, University of Reading, U.K.:
2005: Ph.D. in Food Chemistry, Agricultural University of Athens, Greece
2006: Post Graduate short course, Wageningen University, the Netherlands, funded by EuroFIR
2007: Postdoc research, Agricultural University of Athens, Department of Food science and Technology
- Appointments -
2023: Professor, Chemistry Dept., UoA
2019: Associate Professor, Chemistry Dept., UoA
2009 – 2011: Hellenic Food Authority (EFET), Technical manager of the chemical laboratory in Athens and Food Auditor
2007 – 2009: Agripan SA, Sales Director in water treatment systems
- Teaching Activities -
Undergraduate courses
Food Chemistry
Food Quality Control and Food Safety
Food Technology
Nutrition and Food Chemistry (Pharmacology Dept.)
Postgraduate courses
Nutrition (Chemistry Dept.)
New Trends in Food Science (Chemistry Dept.)
Food Analysis (Chemistry Dept.)
Quality Control of Food (Chemistry Dept.)
- Research Interests/Activities -
Plant bioactive compounds extraction and instrumental analysis e.g., phenolic acids, flavonoids
Determination of antioxidant capacity of constituents from plant derived foods (olive oil, wine, plants, mushrooms etc)
Food contaminants determination (metals e.g., Sn, Cd, Cu, biogenic amines)
Food Allergens determination by ELISA (new field)
GMOs in milk and milk products by PCR (new field)
Biodegradable, edible active food packaging, micro-nanoencapsulation of bioactive ingredients.
- Scientific Publications/Citations -
>80 publications in refereed journals
>2000 citations (H-index = 21)
- Top five publications -
Analysis of flavonoids and phenolic acids in Greek aromatic plants: Investigation of their antioxidant capacity and antimicrobial activity, C Proestos, IS Boziaris, GJE Nychas, M Komaitis Food chemistry 95 (4), 664-671
RP-HPLC analysis of the phenolic compounds of plant extracts. Investigation of their antioxidant capacity and antimicrobial activity C Proestos, N Chorianopoulos, GJE Nychas, M Komaitis, Journal of agricultural and food chemistry 53 (4), 1190-1195
Application of microwave-assisted extraction to the fast extraction of plant phenolic compounds C Proestos, M Komaitis, LWT-food science and technology 41 (4), 652-659
Determination of phenolic compounds in aromatic plants by RP-HPLC and GC-MS, C Proestos, D Sereli, M Komaitis, Food chemistry 95 (1), 44-52
Antioxidant capacity of selected plant extracts and their essential oils, C Proestos, K Lytoudi, OK Mavromelanidou, P Zoumpoulakis, Antioxidants 2 (1), 11-22
- Selected Distinctions -
Scholarship from the State Scholarships Foundation of Greece for Post Doctoral research at the Agricultural University of Athens (2006-2008).
Journal of Agricultural and Food Chemistry, 53(4), 1190-1195, (2005) one of the top 20 most read articles
LWT – Food science and Technology Volume 41, Issue 4, (2008), 652-659, one of the Top 10 most cited article for the period 2008-2010
Food Chemistry, Volume 95, Issue 4, (2006), Pages 664-671. No 1. of the Top 25 Hottest articles for October to December 2005.
- Projects and Academic Activities -
Member of European Commission TAIEX, Technical Assistance Information Exchange Instrume, Expert candidature number: EX2014D225678
Member of Royal Society of Chemistry
Trainer of Hellenic Food Authority (EFET)
Certified Evaluator of Hellenic Accreditation System (ESYD)
Evaluator of European Programs RISE, COST, PRIMA